By Danielle McCartan (@CoachMcCartan and www.Facebook.com/CoachMcCartan)
BERGEN COUNTY, N.J.- Since December 29, 2017, since his tenure in New York began, New York Giants' general manager Dave Gettleman has traded Jason Pierre-Paul, Damon Harrison, Eli Apple, Olivier Vernon, Odell Beckham, Jr. and has allowed Landon Collins to walk.  In allowing six starters, including his defensive captain, to play on different teams in 2018 and in 2019, many thought that Eli Manning's tenure as quarterback for the Giants was also expiring.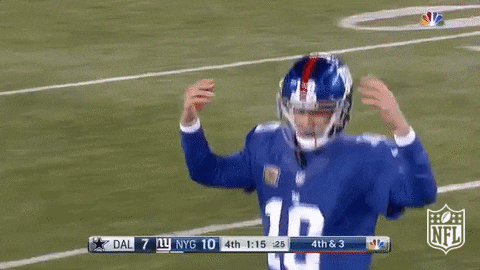 Manning was due, and was paid, a $5 million roster bonus recently- leading everyone to think he will be the Giants' starting quarterback in 2019.  Couple that with the selection of Saquon Barkley at number two overall in the 2018 NFL Draft and the (expensive) signing of veteran wide receiver Golden Tate (free agency), can Giants fans label this a true "rebuild"?
It seems as though Gettleman does not have neither a long-term nor a short term plan for the Giants. Nonetheless, I am told that he does.
Gettleman has been quite unpredictable thus far, so who knows what the Giants will do in the 2019 Draft, especially with the number 6 and the number 17 overall picks?  I could only tell you what I would do if I were the New York Giants' general manager. As of today, the Giants rank 24th in the league in available cap space (roughly $13 million). In other words, Gettleman cannot afford to miss in this 2019 NFL Draft.
IF QUARTERBACK…
John Mara, owner of the Giants has said publicly that Manning is their man in 2019: "I do (believe he can play) with the right players around him…. I do believe we can win with him if we surround him with the right people." Furthermore, in looking at the draft order, none of the teams above the Giants (Arizona Cardinals, San Francisco 49ers, New York Jets, Oakland Raiders, Tampa Bay Buccaneers) are seriously in the quarterback market.  Sure, there are murmurings of the Cardinals being willing to trade Josh Rosen, who they selected at number 10 overall in last year's draft, for the likes of Oklahoma product Kyler Murray. To that, my advice for the Giants is: go and get Rosen. He can learn from a surefire future Hall of Fame quarterback for a season, then, theoretically, be ready-to-go in 2020. To base a player's performance on one season, a season after which the team's (defensive minded) head coach was fired due to ineptitude, is not totally fair.  That was Steve Wilks' first stab at being a head coach in the National Football League. Did he do everything he could to make sure his offense catered to his first-round draft pick? Probably not. Wilks, after only one season, has since been demoted from head coach to defensive coordinator (Browns).
This chart demonstrates how Josh Rosen's rookie statistics stack up against those of the current Giants quarterback and three of the best quarterbacks to ever play the game. Of note: Rosen is the only quarterback to have his head coach move on after one season. There was clearly more to the situation in Arizona.
Kliff Kingsbury on 1st pick: 'Everything's on the table'https://t.co/xqTfKkBH5O pic.twitter.com/gKmeQQ8Xzr

— Around The NFL (@AroundTheNFL) March 23, 2019
Furthermore, if I were "hot-shot" Kliff Kingsbury (who many people are wishing to fail), in my first year as a head coach in the league, I am not going to go down after one season with somebody else's choice at quarterback.  If I like Rosen, I would keep him, but if I didn't, I would want to choose my guy.  Perhaps that's why Kingsbury has said that "everything is on the table" in terms of the Cardinals drafting of a quarterback in the first round for the second consecutive season.
At this point, with the Giants' cap space situation, the probability of signing of a free agent quarterback that has more skill than Manning is unlikely. So, if the Giants decide to bypass a quarterback this draft, they:
a. should take a good, hard look at Rosen.
and b. IF they decide to pass on him and other quarterbacks in this draft class, they better have already been running all of the possible trajectories, next generation stats, etc. of the 2020 quarterback class or strategizing how to dump salaries to make enough room to land a can't miss free-agent quarterback in 2020.
IF NO QUARTERBACK…
With the understanding that Gettleman and Head Coach Pat Shurmur are sticking with #10 at the helm, the Giants have two glaring needs: defense and offensive line. With exodus of five defensive starters, including a defensive captain, since December of 2017, the Giants should look to install a defensive centerpiece with pick number six.  In addition, they should look to sure up their offensive line with pick number seventeen.
Giants fans groan: an offensive lineman in the first round? Yes.  Forget the Kansas City model, Mongos: familiarize yourself with the Tennessee model.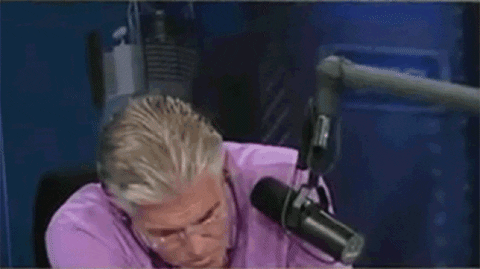 The Titans selected, in the first round, offensive linemen in 2014 (Taylor Lewan, eleventh overall) and in 2016 (Jack Conklin, eighth overall). Lewan and Conklin have both been top-16 graded offensive tackles each of the past two seasons (ProFootballFocus) and have anchored the fifth best offensive line during those two seasons. Yes, Ereck Flowers was a ninth overall pick in the 2015 NFL Draft by the New York Giants… but fans can hope that this regime, led by Gettleman, has a better eye for measuring talent than the Jerry Reese-led front office.
BEST DEFENSIVE OPTIONS IN 2019 DRAFT
Considering that Giants' need help at virtually every defensive position, they really cannot go wrong in choosing any position at which to address.  If any of these players somehow fell to the Giants at number six overall, they would be absolute no-brainer choices for Gettleman and Company: Quinnen Williams, Nick Bosa, or Josh Allen.  I cannot forsee that happening.  Beyond these names that have grabbed most of the headlines, here are here some "can't miss" first-round defensive picks for the Giants' consideration:
BEST OFFENSIVE LINE OPTIONS IN 2019 DRAFT
If I were GM of the Giants: knowing the players on my depth chart and following my philosophy of "best available", my choices of offensive lineman, in this order, would be:
*Jonah Williams* (G)
Andre Dillard (T)
Jawaan Taylor (T)
Garrett BradBury (C)
Dalton Risner (T)
To me, all five of these players are "can't miss" choices to sure up an offensive line.
IN THE END…
Dave Gettleman and Company may be just as unpredictable in the 2019 NFL Draft as they have been in the 2019 off-season (ala Odell Beckham, Jr. trade).  I can only input my two cents, in the most logical manner possible.  Soon enough, the New York Giants will be on the clock.  In the meantime, the speculation will continue.