By Danielle McCartan (@CoachMcCartan and www.Facebook.com/CoachMcCartan)
BERGEN COUNTY, N.J.- New York baseball fans- buckle up. Two of Major League Baseball's most eligible free agents have hit the market and may land in either the Bronx or Queens. Like an episode of The Bachelor- suitors are lining up with their best offers to woo them. Teams are trying to sell them both lucrative contracts and the best aspects of their cities and ball clubs. Let the courtship begin – who said chivalry was dead?
Eligible Free Agent #1: Outfielder Bryce Harper
Age

: 26

Agent

: Scott Boras

Notable Individual Awards and Accolade

s: 6x All-Star, NL MVP (2015), NL Rookie of the Year (2012), Silver Slugger (2015), NL Hank Aaron Award (2015), Home Run Derby champion (2018), NL Home Run leader (2015)

Number of World Series won

: 0

Positions Played

: RF, CF, LF, has not ruled out 1B

Offers on the table?

: None. USA Today reported that Harper rejected a 10-year, $300 million deal from the Washington Nationals, his club at the time, in September.
Eligible Free Agent #2: Infielder Manny Machado
Age

: 26

Agent

: Dan Lozano

"I'm not the type of player that's going to be 'Johnny Hustle'… That's just not my personality, that's not my cup of tea, that's not who I am." – Machado

Notable Individual Awards and Accolade

s: 4x All-Star, 2x Gold Glove Award, Platinum Glove award (2013)

Number of World Series won

: 0

Positions Played

: 3B, SS

Offers on the table?

None. NBC Philadelphia is speculating Machado is seeking compensation north of $250 million – number of years unknown.
---
People have scoured (and are still scouring) their social media accounts for clues. While Machado is much less active on social media, there's this quote tweet from Harper's account just days ago of Yankees' outfielder Aaron Judge… a possible link to Harper wearing pinstripes in 2019?!
Thanks big man. Means a lot!🙌🏻 https://t.co/RQIrryxkvC

— Bryce Harper (@Bharper3407) November 2, 2018
---
So, what are the chances that one or both players end up on New York baseball clubs?
NEW YORK YANKEES
Bryce Harper: One would think that Harper would want to leave the National League to play on a team in the American League- somewhere where he, when not playing the outfield, would still contribute to the team by being in the lineup as a designated hitter. It does not take a rocket scientist to see that the majority of home runs that Harper has hit throughout his career have landed beyond the center, center-right, and right field fences.  He must be salivating over how many home runs he could hit into Yankee Stadium's short porch in right field.  Besides the nook down the right field line at Fenway Park, the Yankees have the most shallow dimension for right field in the entire league.  In a way, the Yankees need Harper, too. For example, in Game 3 of the 2018 American League Division Series (against the Red Sox), the Yankees starting lineup featured seven right handed batters and only two left-handed batters. Furthermore, although Luke Voit had a productive tenure in pinstripes, the Yankees still have many question marks at first base. Was Voit a fluke? Will Greg Bird finally be healthy enough to put together a productive campaign? The fact that, in 2018, Harper experienced his first and only game as a first baseman speaks volumes. In doing this, both he and his agent are showing the league that he is athletic enough to play 'anywhere'- including the position at which the Yankees are most thin.
Manny Machado: At this year's trade deadline, Machado reportedly went on an Instagram 'liking spree' of photoshopped images of himself wearing the Yankees' iconic pinstripes. This lead people to believe he was packing his bags and heading to New York.  We all found out, soon after, that his final destination for the 2018 season was not New York, but Los Angeles. Machado's Dodgers lost the World Series to the Boston Red Sox (4-1). Machado's statement that he is no 'Johnny Hustle', I think, repelled the Yankees from a possible free-agency pursuit.  In July, Gary Sanchez was crucified for days by fans and media personalities, alike on Twitter and by members of the New York media for not hustling out of the batter's box on a game-ending, bases-loaded groundout in a 7-6 loss to the Tampa Bay Rays. Headlines bashed his lack of effort "Gary Sanchez' laziness could cost Yankees in the World Series" and "A Lethargic Gary Sanchez Costs the Yankees in Tampa Bay".
Sanchez jogging out of the box is unacceptable. If you arę healthy enough to płay, then you have to bust it. When you let it go on for so long, it will eventually bite you. It just did.

— Michael Kay (@RealMichaelKay) July 24, 2018
Even the voice behind the Yankees television broadcasts, play by play broadcaster Michael Kay, tweeted his disdain for Sanchez's lack of effort. Kay is often accused of being a Yankees "homer", so this tweet is significant. "That's just not my personality… that's not who I am", Machado said. A leopard can't change his spots. A quick reminder: this all happened in July… not in a September or October playoff scenario, like in Machado's case.
NEW YORK METS
Bryce Harper: With Boras stating he's going to entertain 'historical' offers for Harper's services, the Mets are likely already out. The richest contract the Mets have ever signed, in their entire 56-year history, was an eight-year, $138 million extension with David Wright in 2012. With Harper having (reportedly) already turned down a ten-year, $300 million contract, coupled with the knowledge that the Wilpon family does not break the bank to sign players, it is a foregone conclusion that Harper will not be calling Queens home at this stage of his career.
Manny Machado: If you took Manny Machado's career statistics (gathered over seven seasons on two different teams), and translated them into the 2018 Mets' lineup, he would have lead the team in: batting average and hits. If you look closer at his numbers, Machado had a poor showing in his rookie season- an out-lier in the data. If you eliminate that season and run the his career numbers again, Machado still would have posted the highest batting average for the 2018 Mets and collected the most hits.  More interesting: he would have tied 2018 leader Michael Conforto for most home runs and runs batted in. Machado, based on his career average, would have finished fourth on the 2018 Mets in runs scored (and first, if you eliminate his rookie season from computations). Machado is durable and plays in an average of 132 games per season (this figure includes his rookie season, where he played in only 51 games).  132 games played would have put him fourth on the 2018 Mets list (and third, if you eliminate his rookie season from computations).
If the Mets decide they will keep starting pitcher Noah Syndergaard, Machado is the type of player that the Mets need to break the bank for, regardless of his level of hustle.  With a dominant starting rotation, if the Mets could add Machado to their core of proven young players (Nimmo, Conforto, and Rosario), they will be exponentially better.  Did I mention that he has World Series experience? Add pieces to the back-end of the bullpen and a more productive catcher (which shouldn't be hard to do: the Mets were 25th in the league in offensive production from the catcher's position) and the Mets could be a 90-win team.
THE ROSE CEREMONY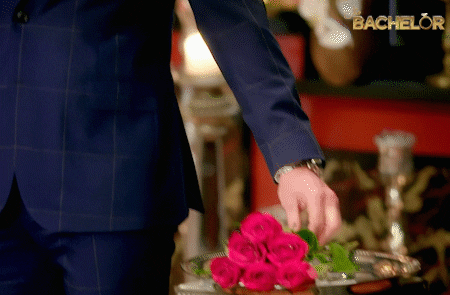 In terms of the New York baseball teams, I think:
Harper would be a better fit for the Yankees than Machado.
Machado would be a more realistic fit for the Mets than Harper.
The only way I would get behind the Yankees signing Machado is if they could flip him at the trade deadline for a stud pitcher when Didi Gregorius returns from the disabled list (Tommy John surgery). Otherwise, Harper signing with the Yankees is much more logical. His left-handed bat sandwiched between the right-handed bats of Aaron Judge and Giancarlo Stanton, especially in Yankee Stadium, would cause nightmares to opposing starting pitchers. The fact of the matter is that the Yankees, for years, have been in search of an ace pitcher. If they swing and miss on Harper, but hit a home run on a stud ace pitcher, I do not think Yankees Universe would be too upset.
Machado, if signed by the Mets, would be a top 3 player in all offensive categories (based on his career averages against the numbers posted by 2018 Mets roster). For this reason, the Mets will need to be more forgiving on Machado's polarizing, somewhat damning comments. Don't forget, Machado would bring with him: two gold gloves and one platinum glove. That is three more defensive awards than the only third baseman listed on the Mets' major league depth chart: Todd Frazier (who is set to become a free agent at the conclusion of the 2019 season). Wilpon family: take a hammer to that piggy bank and do what it takes to bring Machado to Queens!
To download over 200 of my athlete interviews and full-radio shows, click here or on the image below.