By Danielle McCartan (@CoachMcCartan and facebook.com/CoachMcCartan)
MORRIS PLAINS, N.J.- The first overall pick in the National Football League draft was a quarterback, on a mission bequeathed to him: to rescue his new franchise from oblivion. In 1993, Drew Bledsoe was that young signal caller, and believe it or not, that team was the New England Patriots.  He explained: "When you have the privilege of being the number one overall pick, by definition, you're going to a team that wasn't very good the year before. So, you know you're going into a tough situation."
In the three seasons prior to Bledsoe's arrival, the Patriots had only won nine total games. In the next three seasons, his first three in the league, they won twenty-one. By 1994, lead by Bledsoe, the Patriots had made their first playoff appearance in eight years. As a fourth-year quarterback, Bledsoe found himself playing under the brightest lights in the NFL: Super Bowl XXXI. He told me: "I was blessed to be apart of some teams that helped change the culture and started to build a culture of winning in New England. Obviously, they've gone on to great heights since then."
The current Cleveland Browns have been in despair for decades.  Likely a Christmas miracle, the Browns have not won a game since December 24, 2016.  
In the 2018 NFL Draft, they selected Baker Mayfield, a quarterback, with the number one overall pick. His mission? The same as Bledsoe's in 1993: to rescue a franchise on the precipice of utter disaster. Having been in the exact, same situation as a young quarterback, what is Bledsoe's advice to Mayfield? "…You've got to be able to maintain your confidence, you've got to be able to embrace the process of improving the franchise, and you've got to know that it's going to be a tough road for a while. But, if you can persevere through it, you ultimately can be successful".
What about the rest of the unprecedented five quarterbacks selected in the first-round of the 2018 NFL Draft? Bledsoe would not label any of the players as a "bust". Instead, he said "all of these guys, I think, have a chance for different reasons".  He continued: "I think they're in good places for themselves. Darnold with the Jets, out here in New York, I think that's a good spot for him. Josh Rosen, I think he's going to be much better off playing in a warm-weather spot, down there in Arizona, which is going to be cool."
Having first-hand experienced playing for the Bills, I asked about their newest quarterback, Josh Allen. "[Buffalo] is a good spot for him. He's a Wyoming kid, so he's used to being cold. Which, you've got to be used to being cold if you're going to play in Buffalo. He's got a big arm to drive the ball through the wind. So I think he's got a shot to do a really good job up there."
For fourteen seasons, Drew Bledsoe lined up under center in hopes of leading his team to the Big Game again, of hoisting the coveted Lombardi trophy for the first time. New York Jets linebacker Mo Lewis had other plans. In the fourth quarter of a 10-3 game on Friday, September 23, 2001, his brutal hit on Bledsoe signified the end of Bledsoe's career in New England (this helmet to helmet contact was not penalized in 2001, but would definitely be flagged in 2018).  Ultimately, A sheared blood vessel in his chest resulted in major internal bleeding, slipping in and out of consciousness, and a near-death experience for Bledsoe. While he was being attended to on the sidelines, unknown quarterback Tom Brady entered the game in his place. The rest, they say, is history.
Although Bledsoe briefly played in the AFC championship game that season, it was Tom Brady's team.  He quarterbacked them to win their first Super Bowl championship in franchise history, defeating the St. Louis Rams by a score of 20-17. No longer needed in New England after fourteen years at the helm, Bledsoe continued his career for five more seasons (three in Buffalo and two in Dallas).
When I asked Bledsoe what that, his only Super Bowl ring, symbolizes, he responded: "For a little while, it was bittersweet. It was: [I] finally won a championship and I wasn't on the field. But now, as time has gone by I'm really proud of everything we did there, so I wear that ring with pride."
With five Super Bowl rings and his name etched in the record books in seemingly every, single (positive) category, a fans would assume that Tom Brady is the greatest quarterback of all time. Probably because of the circumstances, Bledsoe does not outright agree with that statement. "Well, he's going to be in that conversation. But there are amazing players that played before and after. But, he's going to be in that conversation." With a smily, he added: "Obviously, I taught him extremely well, so he's benefitted from that".
Over 150 football fans (with their Patriots memorabilia) formed a snake line throughout Bottle King in Morris Plains, New Jersey to meet Bledsoe.  He was on-hand to promote wine (all with a rating above 93 points) from his family's vineyard in his hometown of Walla Walla, Washington. "It's cool to go back home [to my little hometown], and it's even cooler to go back home and to produce something that can compete with any wine in the world."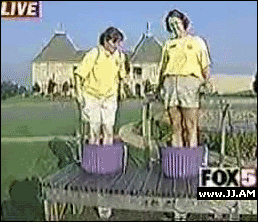 No, he does not stand outside his house and stomp the grapes by himself; Bledsoe's wine is backed by Doubleback's famed winemaker Josh McDaniels.  Bottle King of Morristown sold out of every Bledsoe wine bottle today. You can buy yours online here.
To download this interview and over 150 others, click on the image below!