By Danielle McCartan (@CoachMcCartan and www.facebook.com/CoachMcCartan)
BERGEN COUNTY, N.J.-
Saturday, May 5, 2018
Dear Jets fans,
January 12, 1969 – Super Bowl III: Joe Namath lead the Jets to an improbable victory over the Baltimore Colts in Miami, Florida.  For backing up his famous guarantee with a Super Bowl quarterback rating of 83.3 (17/28, 206 yards, 0 TD, 0 INT), Joe Namath was named Super Bowl III's Most Valuable Player.
When I asked how the course of Jets' history would have been changed had his guarantee not worked out, Namath told me: "we would've come back and work hard to try to get back". I then asked him when the Jets might see the Super Bowl next.  Namath replied, "hopefully next season".  I asked if he could guarantee that. With a smile, Namath responded: "I wish I could".
Since 1969, next 49 years for the "other team" on the New York football scene have been impeded by:  draft follies, a quarterback carousel, a revolving door of head coaches, implosions of epic proportions in clutch situations, and, seemingly the most impossible feat ever executed by a quarterback: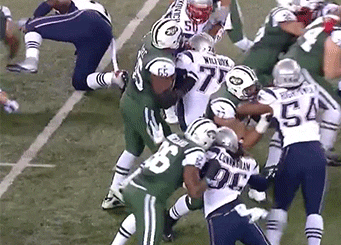 Twenty million people watched in awe of Mark Sanchez' butt fumble on NBC's national broadcast of the 2012 primetime Thanksgiving Day game. 79,000 dismayed and jaded fans at a sold-out Met Life Stadium shook their heads, mumbled all-too-familiarly: "Same Old Jets", and headed for the exits.  That Thanksgiving, Jets Nation did not have much to be thankful for. That, on the darkest day in Jets' history, solidified their title as the official laughingstock of the National Football League.
Of course, Bill Belichick's one day tenure as head coach of the Jets leaves Gang Green's fans to oft wonder: 'what could have been?'
Speaking of Bill Belichick: not only did he leave the Jets after one day on the job, but he became head coach of the division-rival New England Patriots.  In line with the Jets' bad fortune, Belichick, together with the best quarterback to ever play the game of football, Tom Brady, have had a stranglehold not only on the AFC East, but on the AFC and the entire league.  Above is a chart of the Patriots Dynasty under the reign of the Brady and Belichick tandem: they have only missed the playoffs twice throughout the most recent seventeen seasons.
Jets fans have been long-suffering, but the selection of Sam Darnold may have changed the course of this mercurial team.  Darnold was expected to be drafted first overall, but the Cleveland Browns selected quarterback Baker Mayfield.  At number two, the New York Giants chose not to address drafting a possible successor to Eli Manning, the longest-tenured quarterback in team history, and opted for running back Saquon Barkley. There, incredulously at number three, was the top quarterback on the Jets' board. With the third overall pick in the 2018 NFL Draft (after trading up from pick number six to get there), the Jets selected Darnold. Could this have been divine intervention?
Jets fans: take a play out of the Aaron Rodgers Playbook and R-E-L-A-X.
June 5, 1997: The number one song on Billboard's chart was "MMMBop" by Hanson. Bill Clinton was in command of the highest, most important office in the world. Titanic dominated the box office.  Kids (and adults) everywhere had an extremely difficult decision to make on the purchase of their next high-tech gaming console:  Nintendo 64 or Sony Playstation…One(!) with its state of the art 128kb removable memory cards. Hopefully, you didn't forget to feed and play with your pet Tamagotchi between rounds of Starfox 64.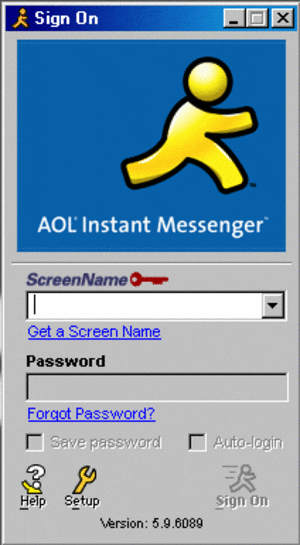 Needed to look something up online? You fired up your desktop computer with its Windows 95 operating system and manually installed the AOL free trial disc you got from Blockbuster when your mother took you to rent Golden Eye 007.  That white noise while your computer was establishing a connection was the most exciting sound of your day. Guess what? Music to your adolescent ears: in 1997, AOL announced it would charge $19.95 per month for unlimited Internet…. as long as the phone didn't ring and knock you off in the middle of your game of Slingo (which you played while a melodramatic away message appeared on your super-cool screen name for everyone on your buddy list to see).
June 5, 1997: The day Sam Darnold was born. He is only twenty years old.
Darnold could not even legally drink a beer to celebrate his acceptance into the NFL fraternity just two weeks ago.  This is the man you want to immediately lead your team to a Super Bowl? Be patient. The youngest quarterback to ever to win a Super Bowl was a 23 year-old Ben Roethlisberger. Prior to him? You guessed it: a 27 year-old Brady.  With these facts, and the fact that Darnold is playing in the biggest sports market in the world in mind, please allow him room to mature as a man and to grow as a football player.
Like fine wines, be patient with Darnold's development. Great news for the Jets: Josh McCown (38), in the twilight of his career, has coaching aspirations for when the sun sets on his NFL playing days. He will be a great mentor, a great role model, and an extension of the coaching staff… when the time is right.  At the NFL owners meetings at end of March, head coach Todd Bowles said that the incumbent "[Josh McCown] will go into [the season] as the starter, and by the end of training camp, we'll see who the starter is".  To exacerbate rumors, it seems as though the NFL's official Twitter account is already trying to force Bowles' hand in naming Darnold as the opening day starter for the Jets in primetime on Monday Night Football (at the Detroit Lions). That, it knows, would be ratings gold.
Starting QB for the @nyjets in 2018? https://t.co/66HGiraFz6 pic.twitter.com/iOo5AX5wg6

— NFL (@NFL) May 3, 2018
Furthermore, reporters have been scrutinizing Darnold on every, single move he makes at rookie camp, yes, ROOKIE CAMP!
On the first snap of team drills for new Jets QB Sam Darnold … he fumbled the snap. … Yes, really.

— Ralph Vacchiano (@RVacchianoSNY) May 4, 2018
Vacchiano's feed mentions the word 'fumble' seven more times in the hours after that single practice. The last I checked, there is not one quarterback in the history of the NFL that has never fumbled a ball during a game, let alone a practice, or a rookie camp.  To me, what's more worrisome is the fact that 1,300 other people have already retweeted that original tweet. Hopefully those people aren't Jets fans or else Darnold will not have an ice cube's shot in hell to eradicate the lethargy, apathy, and the decades-old adage of "Same Old Jets" that has plagued this organization for a generation.
Jets fans, put the magnifying glasses back in your pockets. In the New Jersey summer sun, don't fry Darnold like a backyard ant.
Sam Darnold will be working with pass catchers that are not 'studs'. The story of Antonio Brown, arguably the best wide receiver in the game of football, being drafted in the 6th round (195th overall), has made its rounds. Diamonds are, indeed, sometimes found in the rough. The Jets are hoping they can find some diamonds in the marshes of the Meadowlands this fall, because as it stacks up, experience in the receiving corps as a whole, is just not there to aid such a young, rookie quarterback.  The Jets receivers have their work cut out for them.
Fans always see what they want to see, argue what they want to argue, but before doing so, you must ask yourself some questions.
Is your favorite player a 'stud' receiver? Or is he just above-average when compared to the other receivers on the team? If Antonio Brown became a Jet, how would your favorite player's talent stack up against his? If your favorite receiver left the Jets to play with elite-talent wide receivers, where would he fall in the depth chart? You also must consider the player as a whole. Your favorite receiver is a fast runner, but is he a great route runner? Does he create separation? Is he physical? What's his attitude? What's his work ethic?
The Jets' current number one WR1 is Robby Anderson. Last season, he was the only Jets receiver to crack the top 30 wide receivers in touchdowns scored last season – and he was in the bottom third of that top 30.  The Jets' current number one WR2 is Jermaine Kearse, who has 16 career receiving touchdowns.  Comparatively, last season alone, DeAndre Hopkins (HOU) had 13 touchdown receptions and Davante Adams (GB) had 10. Even Jimmy Graham (SEA), a tight end, caught 10 touchdown passes last season.
Entering the 2018 season, here is a look at the Jets WR and TE years of experience, draft round and overall pick:
Terrelle Pryor, Sr., 8th year, (two practice squad years) 1st year with Jets
Jermaine Kearse, 7th year, 2nd with the Jets, Super Bowl Champion
Quincy Enunwa, 5th year, round 6, pick 209
Neal Sterling, 4th year (one practice squad year), round 7 pick 220
Clive Walford, 4th year, round 3 pick 68
Chad Hansen, 2nd year, round 4, pick 141
Robby Anderson, 2nd year, undrafted
Ardarius Stewart, 2nd year, round 3, pick 79
Eric Tomlinson, 2nd year, undrafted
Jordan Leggett, 2nd year, round 5 pick 150
Clearly, I'm not saying that it's impossible, and I'm not totally knocking the talent level, work ethic, etc. of the current players, but having that 'stud' pass catcher for Darnold in his rookie year would have helped him out tremendously.
So, Jets fans: embrace Darnold's growing pains. Do not run this young man out of town after one, two, even three lousy games.  I know my eyes will be on the 2019 NFL Draft to see the talent the Jets' front office will put around Darnold.  Patience is a virtue.
Sam Darnold may very well be the Messiah the Jets have been looking for since the Joe Namath era. Everyone knows what he can be, so let him be. Darnold wants to win and to end one of the most storied championship droughts in all of sports just as badly as you want him to. Take solace in the fact that the second-best coach to ever coach the the game of football, Bill Parcells, recently told the New York Post: "I really think he's interested in winning… I say this in a complimentary way, I don't think he's ready to be a star, if you know what I mean. Some of these guys come out of the draft and they're ready to be a star. I think he's ready to be a football player."
So, Jets fans: "Suck for Sam" – you got what you've been wanting for two years.  Darnold's here to stay, so long as you stay the course and trust the process.
Sincerely,
Danielle McCartan, a cautious optimist