By Danielle McCartan (@CoachMcCartan and www.Facebook.com/CoachMcCartan)
BERGEN COUNTY, N.J.- Fans didn't know it when they bought them, but the tickets for Sunday's New York Giants at Washington Redskins game also admitted them to the Saquon Barkley Sideshow.
It took Barkley less than twenty-four minutes of game time to accumulate 100 total yards. At the half, Barkley averaged 15.9 yards per carry (159 yards on 10 attempts), a touchdown, and this:
Saquon is UNTOUCHABLE. 78 yards.

(via @NFL)pic.twitter.com/ANytHX2twE

— Bleacher Report (@BleacherReport) December 9, 2018
The threat of having #26 on the field opens up the entire playbook for offensive coordinator Mike Shula and opens the entire field for quarterback Eli Manning. Barkley's fast start allowed play action passes and bootlegs to keep the Redskins' defense honest all afternoon long.  Manning finished the day 14-22 with 197 yards and three touchdown passes (through third quarter action).
Some fan just yelled "hey LPG your boy Barkley not getting 200 yards today"

That's some insult😂🤣😂🤣😂

— LPG – NYG (@LicensePlateGuy) December 9, 2018
That's right, because Barkley was pulled, to prevent injury in a blow-out game, in the third quarter. He finished the day with:
Rushing: 170 yards on 14 carries and a touchdown (ave: 21.1 yards/carry)
Receiving: 27 yards on 4 carries (ave: 6.8 yards/reception)
The critics of the Giants' choice to select Barkley at number two overall in last year's draft have all but disappeared and gone into the witness protection program. A quick check of Giants Twitter confirms that.
So Is the @Giants picking a running back with the 2nd overall pick still a bad decision #SaquonBarkley

— Justin Tuck (@JustinTuck) December 9, 2018
He can run, he can catch, he's … Super Saquon! But it was not Barkley who posted the Giants' first points of the day.  In fact, it was cornerback Curtis Riley who returned his interception of Mark Sanchez nine yards to pay dirt. As a unit, the Giants' defense finished the day with three interceptions. The Giants never relinquished the lead in today's rout of their NFC East rival Redskins and will now turn their attention to two things: today's 4pm Philadelphia Eagles and Dallas Cowboys game and the NFC East standings. With New York's win today and an imminent loss between either the Cowboys or the Eagles, the Giants will gain traction in the still wide-open NFC East. Their upcoming opponents are the 7-6 Titans, 6-6 Colts, and 7-5 Cowboys (who the Giants lost to by seven points in week two action.) Odell Beckham, Jr. is still holding on to his title of the team's Nostradamus with his bye-week, win-out prophecy.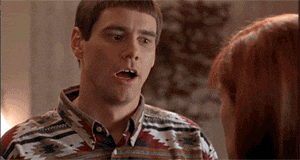 📺 Watch
To download over 200 of my athlete interviews and full-radio shows, click here or on the image below.